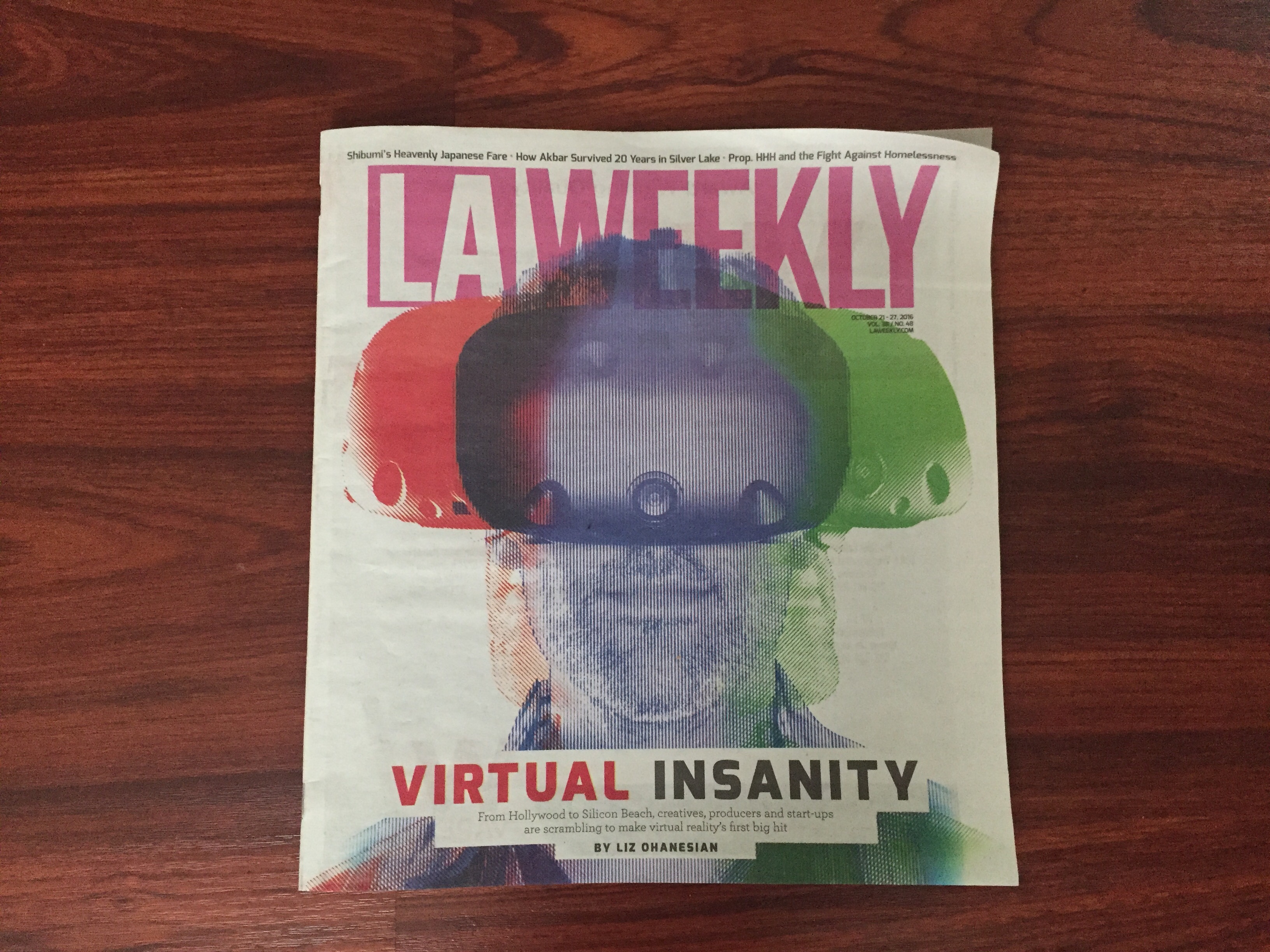 Years from now, kids may read about 2016 in history books as the year that David Bowie died and the whole damn world spun out of control. Or, maybe they won't, but that's certainly how I'll remember it. It's been year fraught with political tension and marked by the deaths of legends. It's the year where social media became something to dread– who will be arguing today?– and wi-fi dead zones started to feel like safe spaces.
It doesn't matter what your beat is, when your job is to write about the world that surrounds you, all of this matters. Everything from the presidential election to social issues to celebrity deaths matters and has impacted the stories that I covered this year.
Below are my 15 favorite assignments from 2016. The subject matter varies and some are more heavily influenced by the big issues and events of 2016 than others, but I think they all speak to the ups and downs of this year. At the very least, this is what I will remember about a very strange year.
15."10 Things David Bowie's Art Collection Says About Him" (L.A. Weekly)
I didn't write about Bowie's death because it hit too hard. His was amongst the first music I recall hearing and the music that carried me into adulthood. In September, though, I had the chance to check out a few pieces of Bowie's art collection before they went up for auction. It was an opportunity to write about the visionary musician through the possessions that surrounded him.
14. "How Conan's Assistant Became TV's Unofficial Armenian Ambassador" (L.A. Weekly)
Every year, L.A. Weekly publishes the "People" issue, featuring very short profiles of Angelenos who are making an impact in various fields. I wrote three articles for this issue, but my profile of Sona Movsesian is particularly special, as I had been wanting to interviewing since watching "Conan in Armenia."
13. "Meet Genre-Hopping, Wall-Smashing Frontwoman Ceci Bastida" (Playboy)
Ceci Bastida has made a lot of music that I enjoy, from back in the days when she was part of Tijuana No! to her solo work to Mexrrissey. I was very happy to have the chance to chat with her for Playboy where we discussed politics and language in music.
12. "The Triumphs and Hardships of Black America Are Illustrated by Nikkolas Smith" (Artbound)
I first came into contact with Nikkolas Smith through an iam8bit group art show in Los Angeles a while back and have been following his rising career on social media ever since then. This summer, Smith's celebratory illustrations of Olympians were a viral hit and, while has had a lot of success online, these images led to his first children's book. I had the chance to meet with him prior to the release of The Golden Girls of Rio and wrote about his work for KCET's Artbound.
11. "How Warpaint Got Stronger Together By Spending Time Apart" (L.A. Weekly)
Warpaint released the stellar album, Heads Up, this year and I was assigned to interview the L.A.-based band for L.A. Weekly. The story landed on the cover and it became my first cover story for the alternative weekly since 2012.
10. "Boys Noize Talks Surveillance, Berlin and Contributing to the 'Snowden' Soundtrack" (Playboy)
Snowden was a fascinating movie with a fantastic soundtrack, which featured contributions from German producer Boys Noize. When I chatted with him for Playboy, he shared his own thoughts on Edward Snowden's revelations about mass surveillance, amongst other topics.
9.  "How Lifelike Can Your Avatar Get?" (PrimeMind)
PrimeMind was an unfortunately short-lived publication filled with interesting stories about tech and culture. I was very honored to have been able to contribute one piece to PrimeMind earlier this year. This story looks at the evolving technology of avatars and what happens when the digital representation of you looks so much like the physical you.
8. "He's Old Gregg! The Mighty Boosh's Noel Fielding Comes to L.A." (L.A. Weekly)
David Bowie died not long before I interviewed Noel Fielding for L.A. Weekly. Fielding, the British comedian best known as part of The Mighty Boosh, is himself a big Bowie fan so that inevitably became part of the interview. It was a real privilege to chat with Fielding, whose work I have enjoyed for so long and whose influences are so similar to my own. Of course, I had to ask about his Kate Bush impersonation too.
7. "A Maze-Maker's Biggest Project Ever Has Taken Over Cartoon Network's Burbank Studios" (L.A. Weekly)
I love writing about unusual art projects and Ian Anderson's maze inside a stairwell at Cartoon Network's Burbank headquarters was pretty unusual. This was a very fun story to write.
6. "Autistic Students Gain the Skills to Work in Animation and Visual Effects at Exceptional Minds" (Artbound)
After the Cartoon Network maze story, I was invited back to the studios for an animation jam, where students from various schools spent a weekend working on a project. One of the teams was comprised of people from Exceptional Minds, which is a school/studio in Sherman Oaks that is dedicated to training people on the autism spectrum for careers in animation and visual effects. Later on, I got to visit their campus and spoke to both teachers and students.
5. "Promoter and Art Curator Lenora Claire Is Fighting to Change Stalking Laws" (L.A. Weekly)
Lenora Claire has put together a lot of cool projects over the years, from parties to art shows. Recently, though, she has been working tirelessly on changing stalking laws. I talked to her for L.A. Weekly about her personal experience and how she is proposing to change the way law enforcement handles stalking cases.
4. "Retro 'Pee-Chee' Folders Are Re-envisioned to Memorialize Victims of Police Violence" (Artbound)
Patrick Martinez had been well into his series of paintings stylized to look like Pee-Chee folders when I stopped by his studio last summer. Martinez's paintings use the classic school folder iconography to depict instances of police violence, both past and present. Read more about this intense series of paintings in my story for Artbound.
3. "Can Getting a Sound Bath Be Like Hearing a Great DJ Set?" (L.A. Weekly)
I had wanted to write more about sounds that weren't necessarily what's considered music and had the chance to do that with this story. El Larson creates sound baths using Himalayan bowls and modular synths. It's a collision of old and new that creates an unusual and interesting experience.
2. "From Hollywood to Silicon Beach, L.A. Creatives Are Plotting Virtual Reality's Boom" (L.A. Weekly)
This year, I got to write a cover story on Los Angeles' virtual reality community for L.A. Weekly. I spent a couple months working diligently on the story, but, really, I feel like it was the result of the past few years that I've spent going to VR events and demoing new experiences. I'm particularly proud to have had the opportunity to write this.
1. "Armenian DJs Are Bringing Traditional Sounds Into Underground Dance Music" (L.A. Weekly)
This is actually one of my all-time favorite assignments. It was an unusual story that tied to dance music and Armenian culture, two subjects that are very dear to me, and the response was much greater than I anticipated.