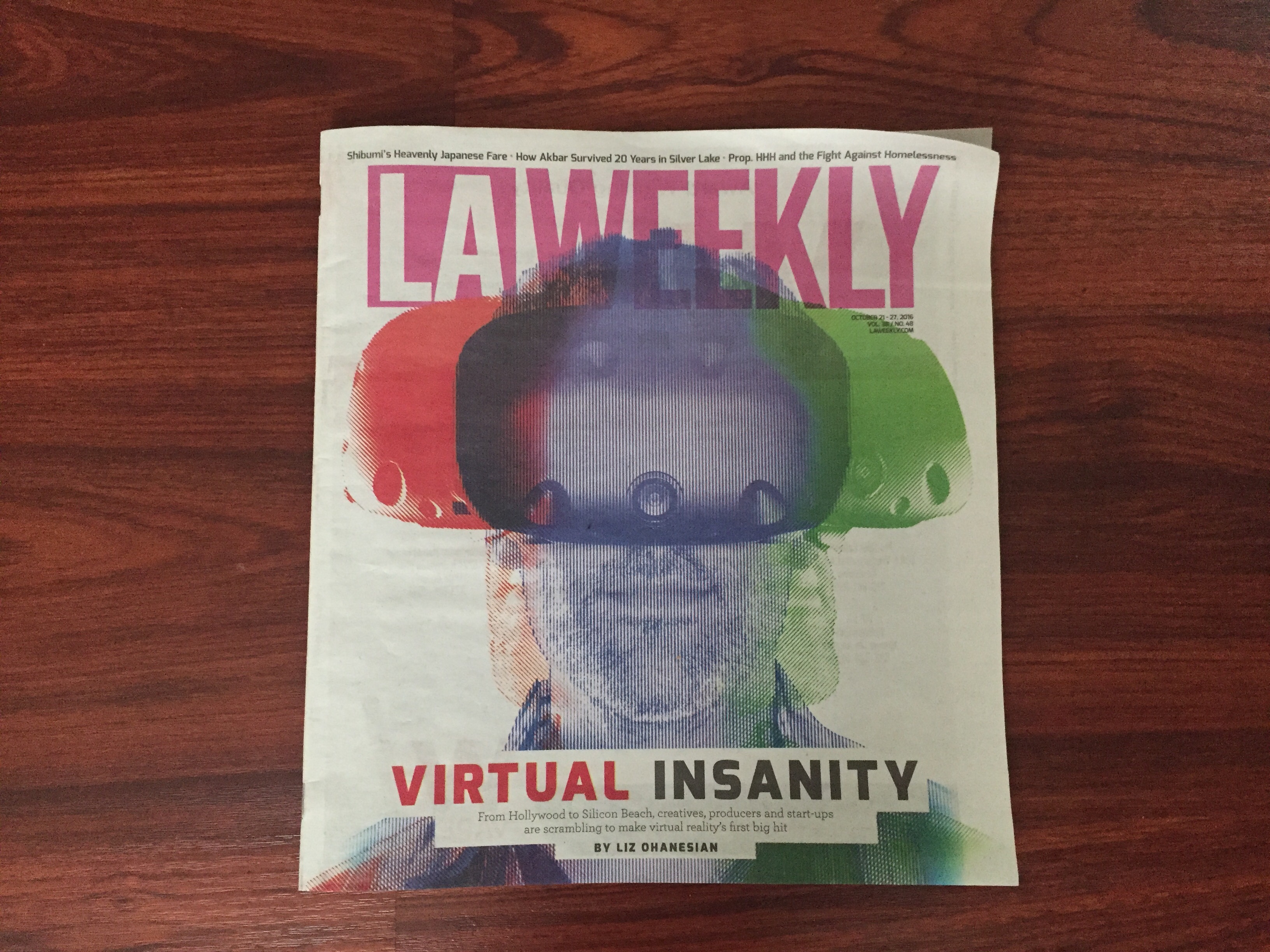 Two years ago, I started checking out the new wave of virtual reality projects and wrote about them here and there for L.A. Weekly, Paste and The Robot's Voice. Two months ago, I started work on a big story for L.A. Weekly on the development of Los Angeles' community of virtual reality pros and how this intersects with Hollywood. The story came out on Thursday and I'm very happy to add that it's the cover feature for this week's print issue.
"From Hollywood to Silicon Beach, L.A. Creatives are Plotting Virtual Reality's Boom"
Art Center has a data art show going on right now. What I thought was really interesting about this group exhibition was that two of the pieces are inspired in part by Joy Division. I wrote about those works for L.A. Weekly.
"How Joy Division Ended Up in a Data Art Show — Twice"
Also, L.A. Weekly ran a list of cool videos shot in our fine city. I wrote about clips from the Beastie Boys and Massive Attack.
"The 20 Best Music Videos Ever Shot in Los Angeles"
In club news, I'll be playing Italo disco, freestyle and more at the Lash on Thursday night for Native Love. This is going to be totally different from my usual sets at the Lash for '90s Goth Klub (which, by the way, is Sunday, October 30– wear a costume) and should be a ton of fun. Hope to see you there.