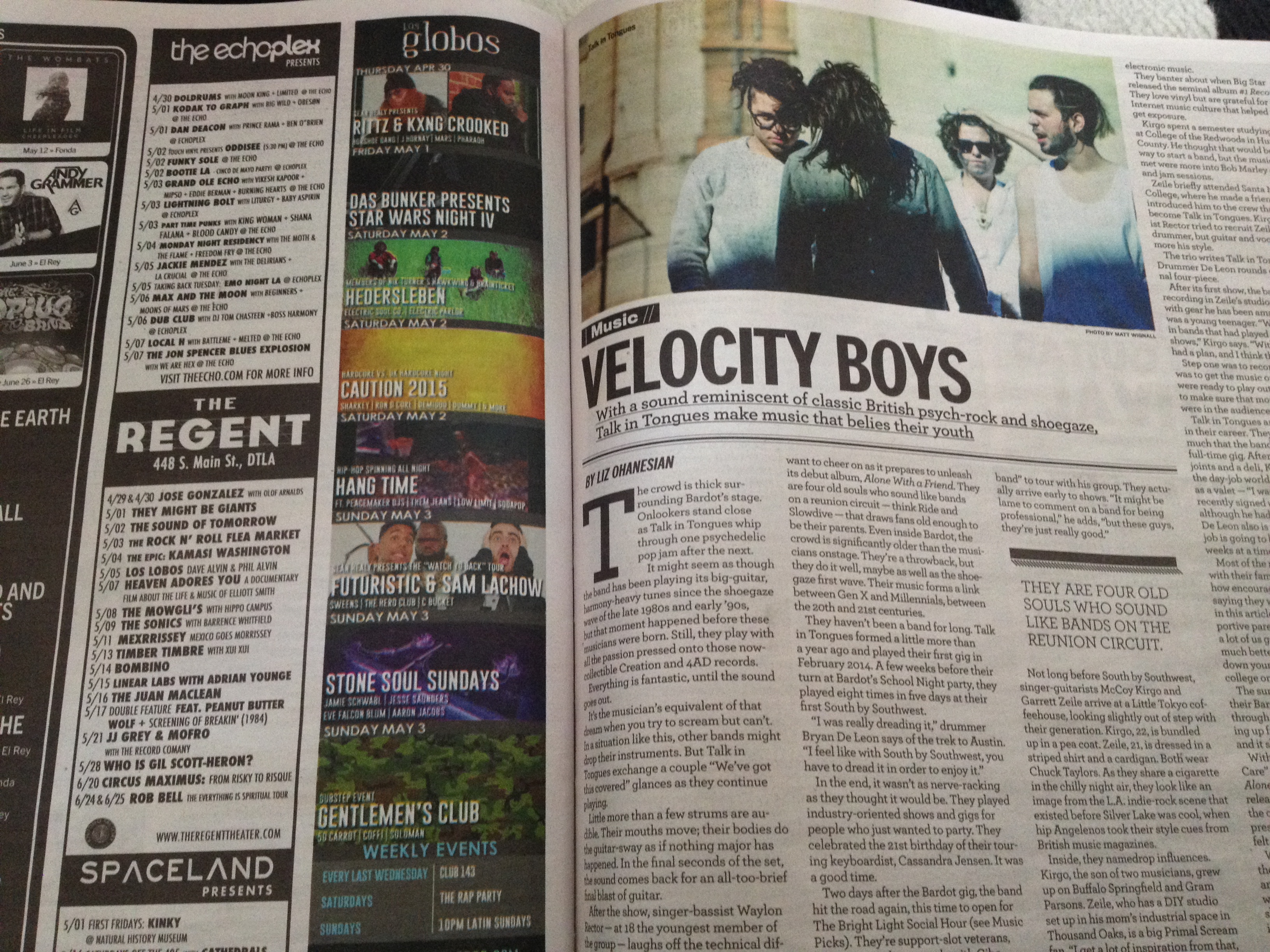 It's been a busy week. On the occasion of our anniversary, my husband and I decided to hit up at least one music event every day/night for a week. We checked out a party in Hollywood that wasn't cheesy, caught a music festival at our alma mater, felt a lot of bass at Low End Theory and much more. It wasn't as exhausting of a week as I thought it would be. Writing about it might be more taxing. I don't know yet.
Meanwhile, some exciting new stories hit the web and the streets this week.
Martin Gore just released his new solo album, MG, and I'm proud to say that I had the chance to speak with him about it for L.A. Weekly. I've been a huge Depeche Mode fan since I was in grade school, so this was a very special assignment.
"Depeche Mode's Martin Gore Talks About His Sci-Fi Solo Album, MG"
The fact that I'm a big ol' Depeche Mode fan is probably a sign that I'm older than the average club-goer. For L.A. Weekly, I wrote about how the nightlife changes as you hit your late 30s. The response for this story was amazing. I'm kind of proud of it.
"What Happens When Rabid Concertgoers Get Old"
This year, I contributed to Paper Magazine's annual Beautiful People issue. Check out my interviews with Shamir, Ellar Coltrane, Ruba Wilson, Desiree Akhavan and Mike Eckhaus of Eckhaus Latta.
Apparently, some people go all out for children's birthday parties, bringing in companies who specialize in all sorts of whimsical characters, from clowns to princesses to mermaids. I talked to a few people who own party production companies for Backstage.
"Kids' Parties Offer Acting Challenges and Good Pay"
This week, I somehow managed to get two stories in the print issue of L.A. Weekly. The first is an arts piece that gives a little peek inside the L.A. burlesque scene. The second is a music feature profiling the band Talk in Tongues, who I think you'll love if you're interested in late-'80s/early-/'90s U.K. indie music, like 4AD and Creation Records stuff.
"Super Mario Came to Town and Sparked an All-Out Burlesque War"
"Talk in Tongues Were Born in the '90s, but Their Sound Is Pure '80s Shoegaze"