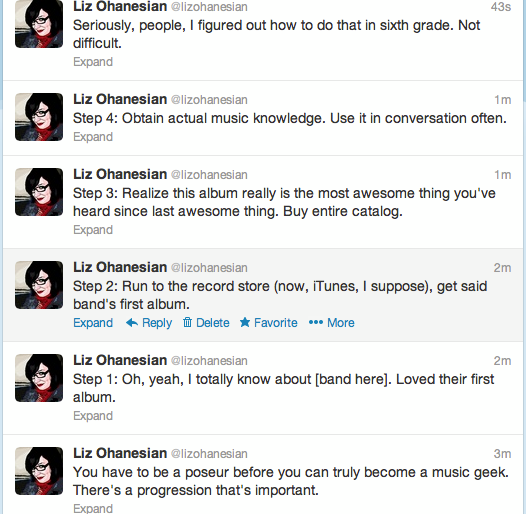 I'm never sure if people read my tweets or not. Apparently, some do. On the day that the Coachella line-up was released and the whole "Who Are the Stone Roses?" thing happened, I went on a rant. That's the rant in the above screen capture. Some people dug it. One of those people was the music editor at L.A. Weekly, who contacted me really quickly to commission me to write a blog post expanding on said rant.  You can read that now.
"How to Become a Music Geek in Four Easy Steps"
Sometimes your totally opinionated, maybe slightly bizarre, Twitter updates can get you work.