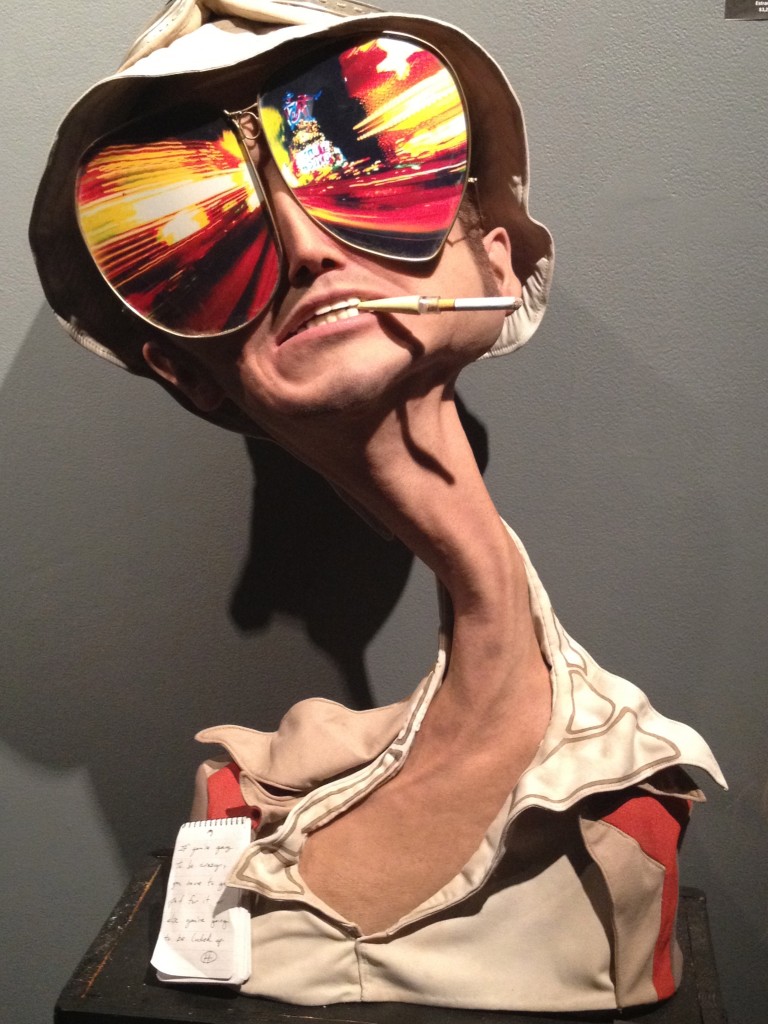 In an attempt to be a more productive writer, I'm posting my progress updates here. 
I only had one story due this week. For me, that's a terrible week, but I tried to use the downtime to pitch more and to work on Los Animales.
That one story was my column for L.A. Weekly. If you haven't seen it already, check out "Conjoined III: Chet Zar's Annual Art Show Includes Busts of Abraham Lincoln and Raoul Duke." Thank you to everyone who shared this piece on Facebook, Twitter, etc.
We're reaching our self-imposed deadline to get Los Animales online, so Jeaux and I have been working intensely on this. Right now, the bulk of the creation work falls on him. He's inking Chapter 1. I'm writing Chapter 2, which is due in two weeks. We had our weekly meeting, launched a Tumblr page and did a bunch of other prep work.
I pitched a few stories this week, but haven't heard back on anything yet. Despite that, someone did contact me for an assignment, so that's something. Plus, I got a lead on another thing that could potentially be a new outlet for me. :::fingers crossed::: And then I made headway on a bunch of leads for future columns. All that said, bad week wasn't so bad.
Next week, I have three stories due. That's more work than I have had since the holidays, but it's still not quite enough. I'll keep hustling, though, and maybe next week will end on a busier note.