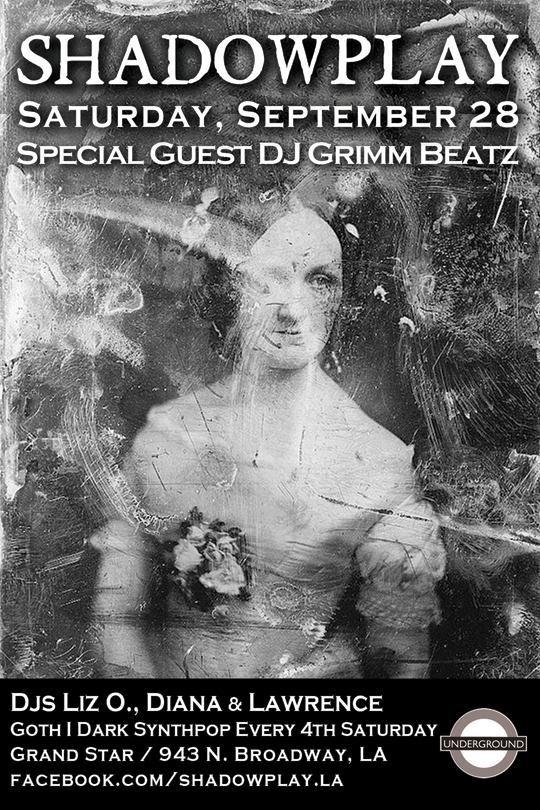 I'm a co-promoter and resident DJ at Shadowplay, which is a goth party that happens every fourth Saturday of the month at the Grand Star in Chinatown. It's a really fun time, if I do say so myself. We've only been around for a few months, but we've managed to somehow get a cool group of regulars and new people coming in for every party.

Anyhow, this Saturday, a very good friend of the club, Grimm Beatz, will be spinning tunes with us. He's actually one of the first people we remember seeing at Shadowplay parties. He's also an excellent DJ. We hope you'll check out what should be a very special night.
A few things to remember about Shadowplay. First, it's 21+. Second, we open at 10 p.m. and you can get in for free if you show up before 10:30 and RSVP on Facebook or via the Club Underground website.  Third, and this is really crucial, if you're going to see Depeche Mode on Saturday night, stop by with your ticket stub and we'll let you in sans cover charge.
See you Saturday night.