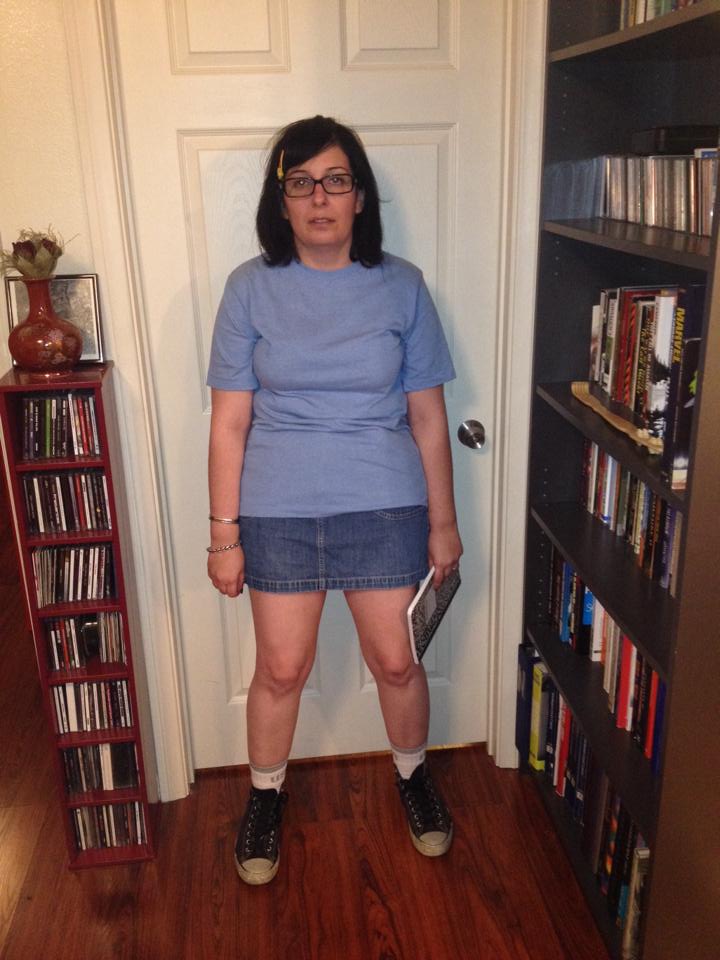 I was Tina Belcher for Halloween. For those who don't know the reference, Tina is the eldest daughter on the animated show Bob's Burgers. If you have never watched that show, you should. The inspiration came mostly from my friend, Roo. He's always sending me gifs of Tina's antics. It's also inspired by my husband, who is convinced that I was like Tina at 13. He's kind of right.
Anyhow, after pulling together the costume with stuff in the closet and a few odds and ends picked up for cheap across L.A., we headed to Club Berlin at Alpine Village in Torrance. It was a great night, probably the best Halloween I've had in a while. The crowd was fun and energetic. Some good friends hung out with us, including one who was celebrating her birthday. Plus, I did capoeira Tina-style on the dance floor and in the DJ booth. Yes, there's video. You'll probably see it at some point. I get a little too into character on Halloween sometimes.
Thanks to everyone who made last night so awesome.
Check out the set list.

Set One:
Human League– Don't You Want Me
Yaz– Don't Go
New Order– Blue Monday
Trans X– Living on Video
Pet Shop Boys– Always on My Mind
Depeche Mode– Personal Jesus
Tones on Tail– Go!
The Cult– She Sells Sanctuary
Duran Duran– Rio
Joy Division– Love Will Tear Us Apart
Primitives– Crash
Set Two: 
Marc Almond– Tears Run Rings
Sisters of Mercy– Lucretia
Ladytron– Playgirl
M83– Midnight City
Grimes– Oblivion
Siouxsie and the Banshees– Dazzle
Amy Winehouse– You Know I'm No Good
Tonight, I'll be playing at Meltdown Comics for "The Doctor Is In." It's an all-vinyl, all-U.K. set. Party starts at 7 p.m.