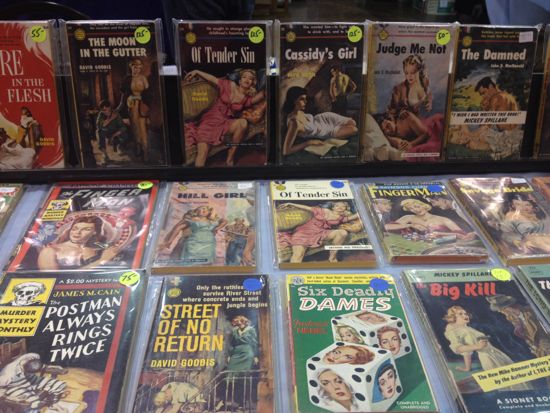 Since the start of the year, I've been making business goals at the beginning of every month. The goal is based on how much I invoice. It's a modest goal, but I still managed to miss it in January and February. Fortunately, things changed this month. I surpassed the goal on March 18, giving me about two weeks to try and get a little further ahead.
This probably sounds dumb, but I think part of actually making the goal had to do with getting over my aversion to spreadsheets. Looking at the numbers column by column every morning and every evening helps a lot.
Also, I've been trying to tune out a lot of the outside world, just so that I can write without distraction. When that happens, I can get four stories done in just over 24 hours. That includes time spent sleeping or eating or whatever. Not everything I wrote is available to read yet, but here's the list of what is online.

"Ernest and Celestine Director Benjamin Renner on His Oscar-Nominated Debut"
(L.A. Weekly)
"A Painting With the F-Word on It Creates Controversy in Torrance"
(L.A. Weekly)
"Wrestling Greats Are Immortalized in Velvet Portraits in New Art Show" (Paper)
"Japanese Tattoos As Fine Art" (L.A. Weekly)
"Can Science Be Cute?" (L.A. Weekly)
"Judd Apatow's Advice for Film Students" (Geek Exchange)
"New Party Alert: Play Station at the Lash" (Paper)
"Seed to Skillet: Woodbury Architecture Students Build Spaces to Grow" (KCET, Artbound)
"You Think You Love Vintage Paperback Books? These People Love Vintage Paperback Books" (L.A. Weekly)
"YoungArts L.A. Teaches Teens How to Be Artists" (KCET, Artbound)
"Deap Vally: The Craft of Rock" (KCET, Studio A)