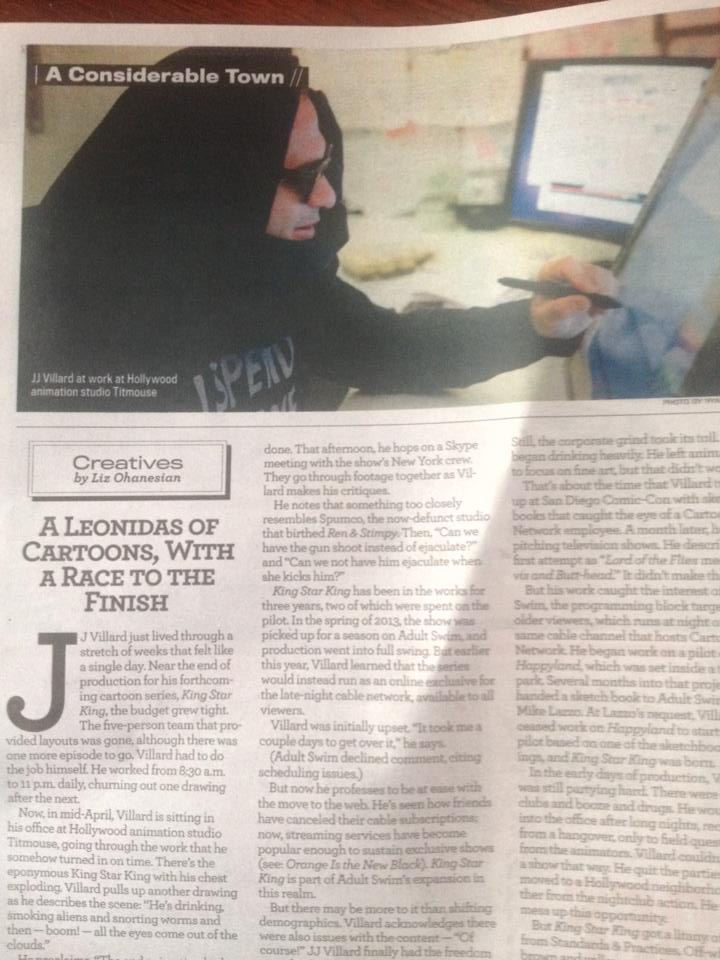 Early last fall, I stopped by Titmouse Animation Studios and met JJ Villard. King Star King, the show he created for Adult Swim, was in the midst of production. Over the course of the next few months, we spoke a few more times. Last week, the show premiered online. On Thursday, my story about JJ came out in the print edition of L.A. Weekly. Pick up your copy at newsstands across Los Angeles, or read it online.
3 Teeth are a new industrial band with a style that harks back the genre's golden age. They'll make their debut at Complex tomorrow night and I had the chance to interview them for L.A. Weekly.
That's all for this week. Have a great weekend and thanks for reading.