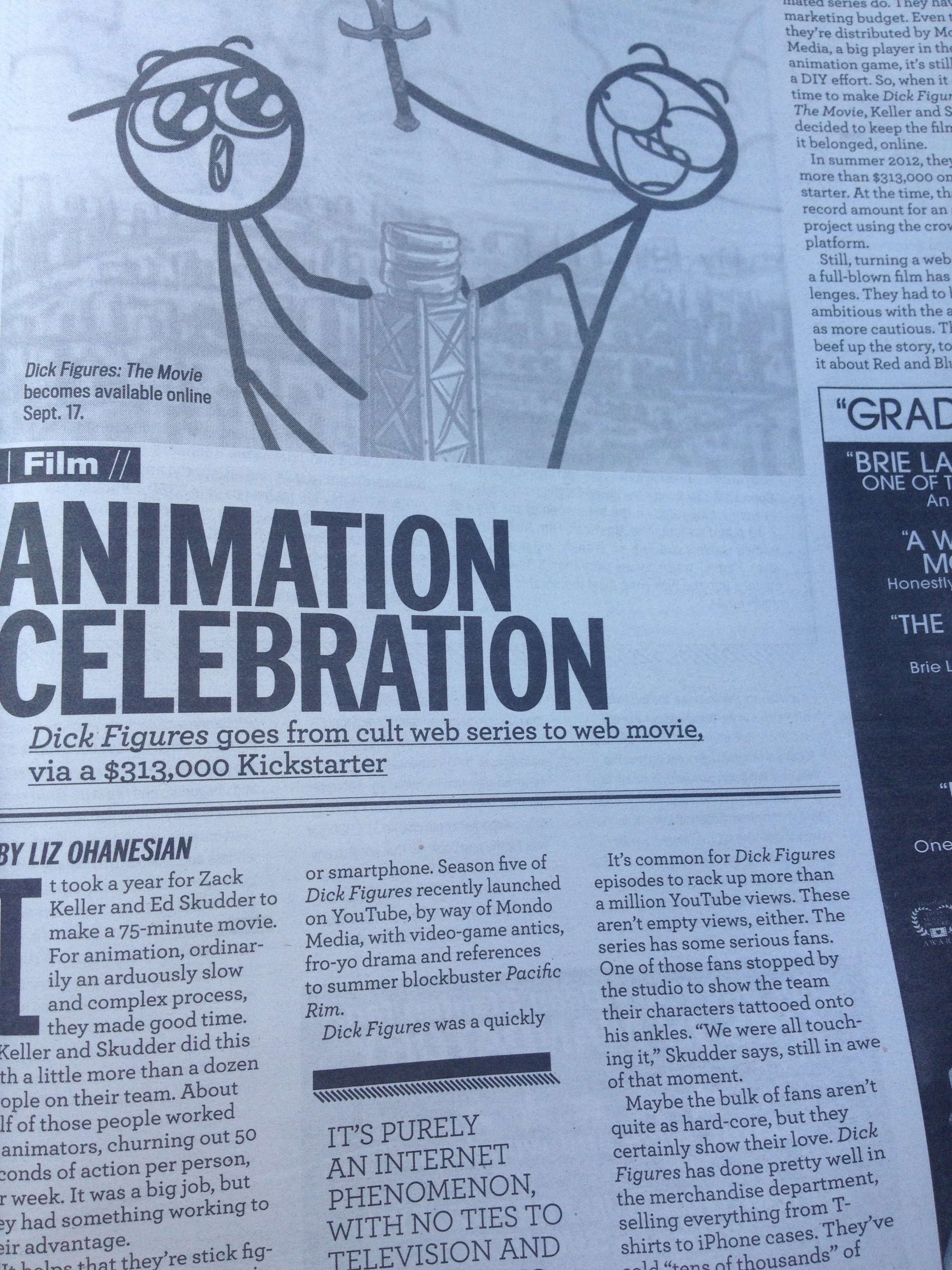 There's a webseries called Dick Figures. I've been covering them since 2012. Recently, the team behind the incredibly popular series was able to crowdfund and produce a Dick FIgures movie. I wrote about it for L.A. Weekly and it made the print edition, which is still really exciting. Maybe there's something to be said for following a story for a good year-and-a-half. I'm not sure if you can still find this issue out on the streets, but you can read it online.

Also, make sure you check out my weekly column, "Cult Stars." There are actually two that ran this week.
"China, IL on Adult Swim Chronicles the Worst College in America"
I stopped by Titmouse to go behind-the-scenes of China, IL. New season starts on Sunday.
"A Fascinating New Documentary About Lolita Fashion"
Beyond that, I'm now writing for KCET Artbound. For those outside of L.A., KCET  is a local television station. Artbound is their arts website. What's cool about this is that readers can vote for their favorite story of the week.  One of those stories will be turned into a documentary that just might end up on the television screen. It's a really interesting project and I'm excited to be a part of it. Check out my first contribution.
"The Infectious Ephemera of Germs"
I met up with Jaime Zacarias, aka Germs, who is a fantastic, L.A.-based artist. We talked about his new works and influences, which led to a Virgin Mary mural in South L.A.