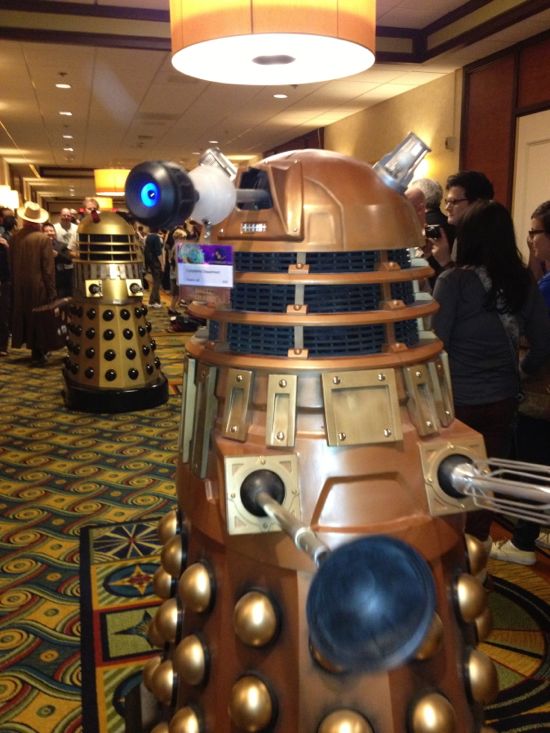 Last weekend, I went to Gallifrey One, a Doctor Who convention here in Los Angeles. This was my second year attending the event and my second covering it for L.A. Weekly. Check out my latest Cult Stars column.
"Doctor Who Convention Gallifrey One Sells Out, as 3,200 Fans Pack the L.A. Airport Marriott"
There's a lot going on this week. You'll hear about it as stories are released. In the meantime, keep up with Los Animales. Maybe soon I can stop reminding people that this is the webcomic that my pal Jeaux J. and I created. I'm still getting used to this comic writing thing.