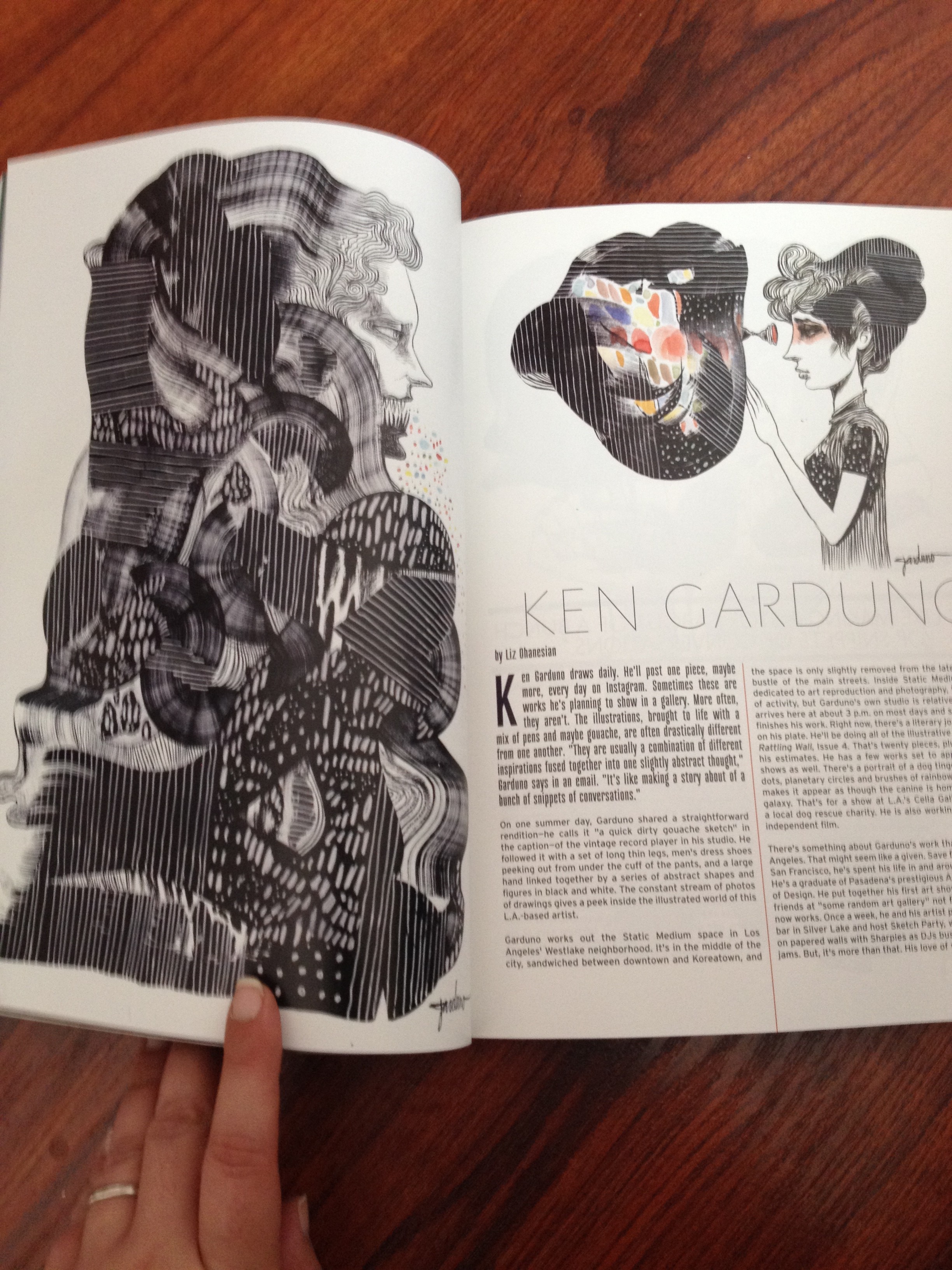 Just a quick post to let you know what's been going on this week.
On Tuesday, Titmouse released the animated short "Pinched" via iTunes. It's a cool flick and I had the chance to interview creator David Vandervoort for Geek Exchange.
"Animated Short 'Pinched' Hits iTunes"
I recently had the chance to visit Abso Lutely Studios, Tim Heidecker and Eric Wareheim's production company. While I was there, I talked with Heidecker, as well as Eric Andre and Derrick Beckles, star of the new Adult Swim series Hot Package. Read the story for L.A. Weekly.
"Inside Tim & Eric's Company, Which Is Pushing the Boundaries of TV Comedy"
On the print side of the spectrum, I wrote about L.A.-based artist Ken Garduno for Hi-Fructose vol. 29. This story is not available online, so if you want to read it, make sure you pick up a copy.
Order a copy of Hi-Fructose vol. 29.