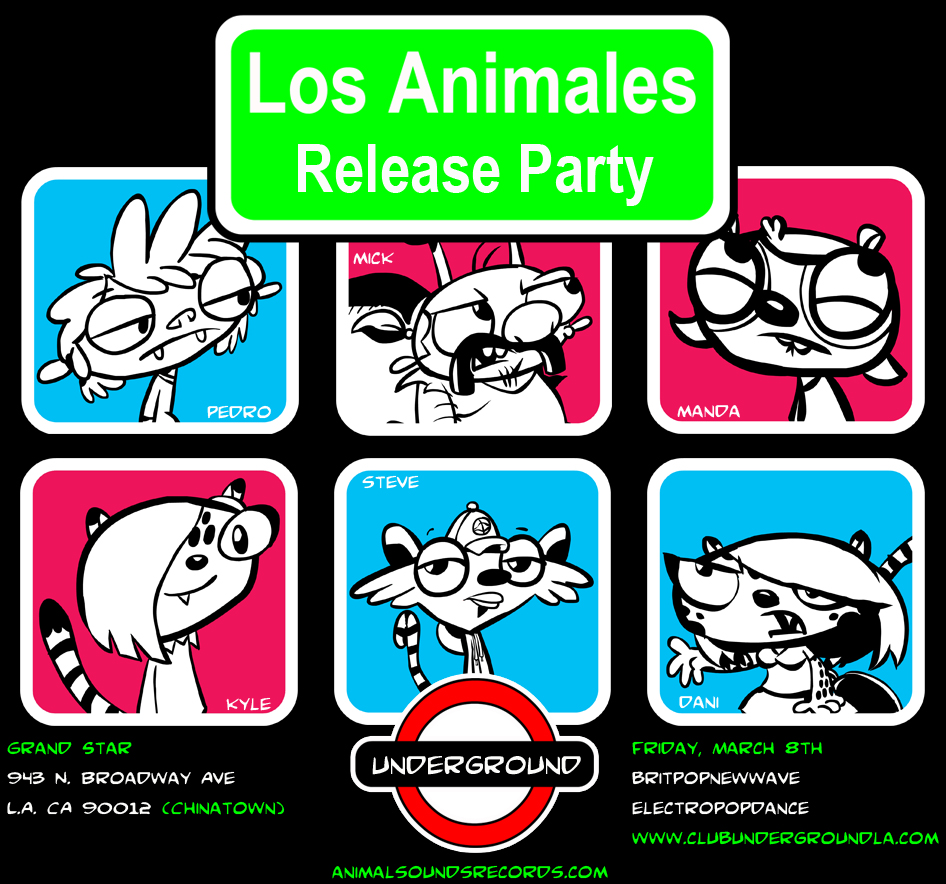 I'd tell you what happened this week, but to be honest, it's a blur. I know I turned in a lot of stuff. I know I talked to people about turning in more stuff. This is one of the good weeks. I wish they were all like this.
The one big bit of news is that we're having a party. The official Los Animales release party was announced yesterday. We're going to do this thing at Underground on March 8. I'll be on the decks along with Larry G. and Diana M. We'll have some cool Los Animales surprises in store for that night. If you're on Facebook, go ahead and RSVP on the event page for free/discounted entry. (Also, I'm DJing at Underground tonight. RSVP if you want to go.)
Los Animales is going pretty well. We're seeing a steady increase in traffic, more than I expected for one week into the run. Earlier this week, we got a link from MTV Geek. We're just starting to get interview requests, which is super cool. We're also trying to work out more promotional events and such. If you need anyone for convention panels and such, feel free to contact Jeaux and I at animalsoundsrecords@gmail.com .