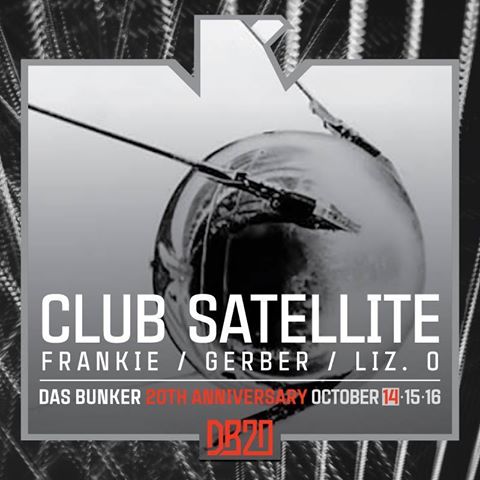 This week, I've been in a deep writing hole trying to finish stuff that you will, hopefully, have the chance to read soon. In the meantime, check out L.A. Weekly's Best of L.A. issue. I wrote a few of the entries in here, like "Best Band Name" and "Best Spot for Househeads."
I have a smattering of DJ gigs coming up in the next few weeks. On Friday, October 14, Das Bunker kicks off its three-day 20th anniversary celebration. I'll be playing on that first night with my old DJ buddies Frankie and Gerber in the Satellite room. Satellite was a synthpop club that Frankie used to throw. I was of the DJs there around 1999/2000 and it was a the party where I started to develop my own DJ style. It will be so much fun to play this event.  More info on Facebook.
Wardance is back on Friday, October 21 at the Grand Star in Chinatown. This month, we're teaming up with Prism for a dance party that promises to be a lot of fun mix of spooky stuff, synth-y stuff and whatever else we feel like playing. RSVP on Facebook and join us.
Start off Halloween on October 30 with 90s Goth Klub at The Lash. I will hopefully have time to put together an appropriately '90s goth costume for this. No, it will not be The Crow. Details on Facebook.